This week, U.S. Immigration and Customs Enforcement (ICE) agents have carried out unspecified actions in New Mexico, and many of our members have expressed concerns about how these actions might affect their family, friends, and neighbors.
If ICE Agents show up where you live or work, keep calm and remember that you have rights. The American Civil Liberties Union (aclu.org) offers the following guide for what to do if ICE Agents come to your door: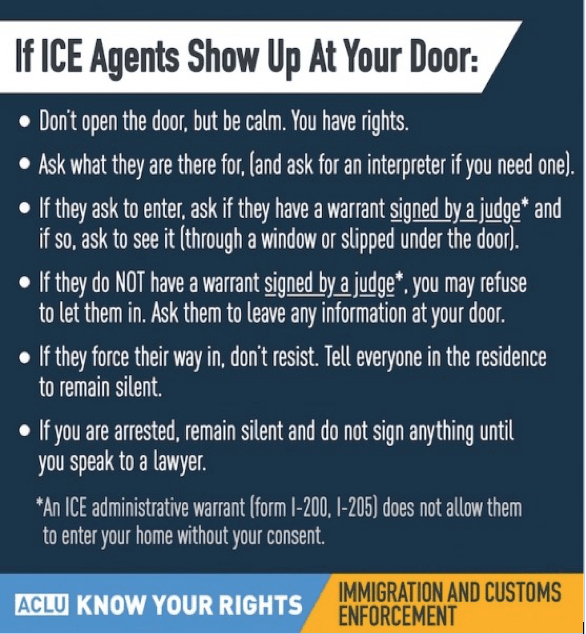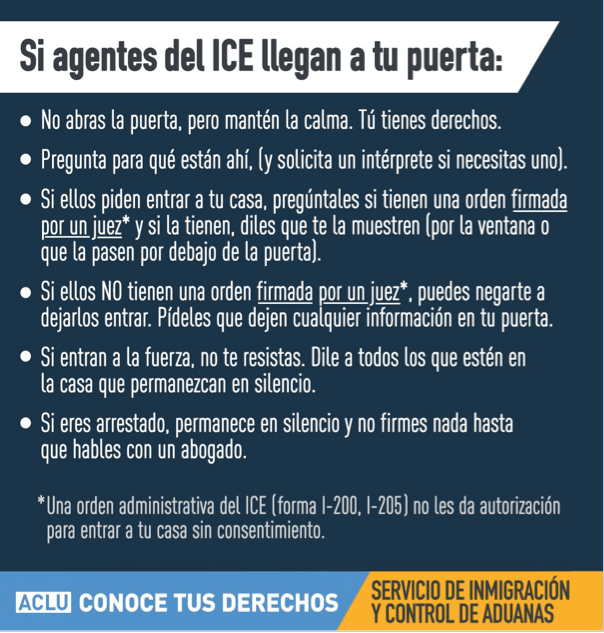 More information is available at the ACLU website in both English and Spanish.
UPDATE 3/13/2017: The Congressional Hispanic Caucus has created a similar guide that can be printed and kept in your wallet or purse.
Banner photo from Wikimedia Commons, courtesy of ICE.